We had been preparing to meet in the gardens with the Future Machine – when the the Covid-19 pandemic lockdown started. As we waited for the trees to blossoms, Frank Abbott created a series of video diaries, documented online here: http://christchurchgardens.whenthefuturecomes.net
These video diaries also provide documentation of Nottingham going into lockdown, as well as the two major storms that hit England in Spring 2020. A 'building a future machine' workshop with Mellers Primary School also took place just before the lockdown in preparation for staff and students to join us under the trees. Other local residents, artists and audiences connected to Primary engaged with watching the trees coming into blossom by sending photos of the gardens once lockdown was in place and sharing photos of blossoms they could see from whereever they were in lockdown.
We were unable to meet when the trees fully blossomed in the week of the 27th April because of the lockdown.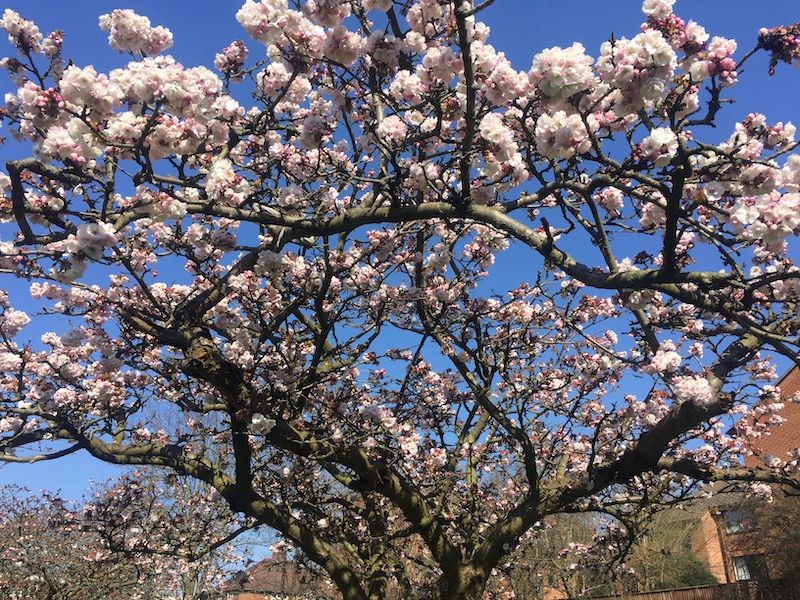 The cherry tree in blossom in Christ Church Gardens in 2020 taken by Anna and Robin during lockdown.