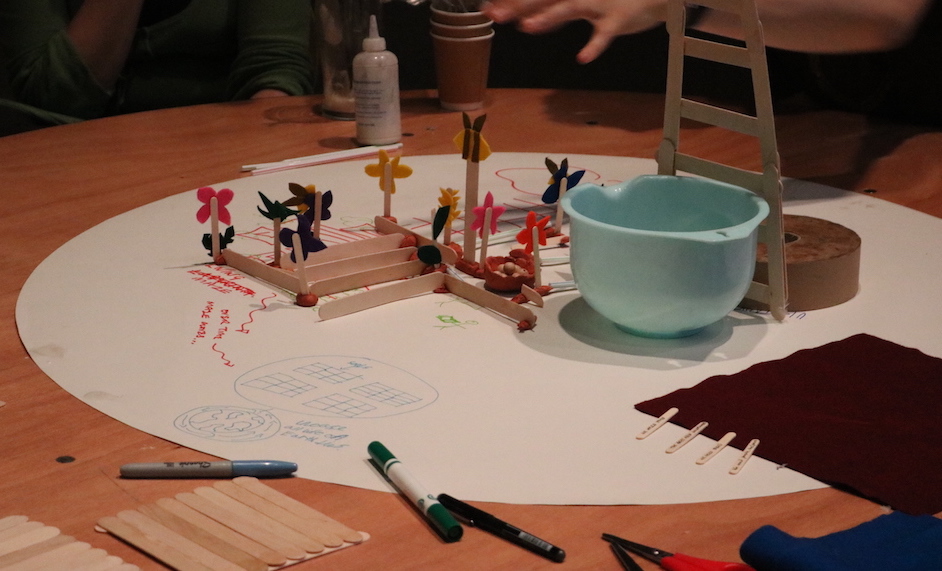 Book on the workshops here:
https://www.eventbrite.com/e/building-a-future-machine-workshops-tickets-57695275121
Future Machine Workshops at Furtherfield Commons, next to the gate on Seven Sisters Road, Finsbury Park, London
Session 4: Tuesday 18th June – 3-6pm – (Data, Myths and Storytelling – Furtherfield, London).
Session 5: Saturday 13th July – 1 – 4pm – (Folklore, Nature and Ritual Furtherfield, London)
These workshops are taking place as part of Haringey's Festival of Learning.
To see what happened at the last Future Machine workshop (at Nottingham Contemporary) look here:
https://www.whenthefuturecomes.net/2019/03/20/building-a-future-machine
Future Machine exhibition as part of Time Portals, Furtherfield's Citizen Sci-Fi Programme
Furtherfield Gallery, Finsbury Park, The McKenzie Pavillion, London N4 2NQ
Thursday 9th May – Saturday 13th July 2019
Documentation of the Future Machine workshops, conversations and process of building the artwork
Saturday 13th July – Sunday 27th October 2019
Launch of the Future Machine exhibition

Accessibility
Furtherfield Commons is accessible to wheelchairs, parking is available on Seven Sisters Road outside the park gates and there are parking spaces from the entrance off the B150. Please get in touch if you need closer access to the building or have any further enquiries about accessibility or the nature of the workshops by emailing us:
promises@thepredictionmachine.org
The Future Machine – Creating Rituals for When the Future Comes is being created with accessibility in mind. We welcome any feedback about making the machine and website more accessible, at the email above. This website is targeted at basic level (A) standard accessibility and we are aiming to improve the website and marketing standard as the project grows over the next year.
The Future Machine will be a sensory experience involving a combination of sound, touch, vibration, visuals and text. Additional large print information and instructions will be available during the public events and the artist will provide guides to the artwork, to be confirmed nearer the time. Please contact Furtherfield for more access information about the venue.